What Clients Say
"Karen brings such a genuine interest in her clients that within minutes you feel she has known you for years. Combined with her insights into human behaviour and navigation of the corporate experience, it makes for a winning combination. She'll meet the immediate requirement of supporting the individual while building a stronger team and give you guidance for future growth and development. One of the five people you meet in 'corporate' heaven."
"Karen has the rare and powerful ability to help her clients put their leadership skills
into overdrive. She is gifted at pulling out strengths you didn't know you had."

"With Karen its not 'one size fits all'. She is constantly learning and bringing straight forward, practical advice to often complex situations. It's also very important to me that she does not shy away from calling it as she sees it."
"Karen has been invaluable to our organization. When I took over the
leadership role 12 years ago, Karen gave me the tools to begin the process of change and continues to coach me to this day. As an organization, we use Karen extensively for members of our firm whom we have identified as high potential leaders of the future and for our high achievers.

I use Karen in two areas: on big picture issues - strategic thinking, change management and leadership and on day-to-day difficult situations. Her input and knowledge are invaluable. Simply put, she makes me better as
a leader and as a person.

The feedback from others in our organization is also extremely positive.
Particularly gratifying for me is that many of the people to whom we have offered her services initially expressed scepticism but are now converted enthusiasts!"

"The benefits of having your entire team attend the team Kolbe session was multi fold both on an individual level and a team level. No one really knew what to expect but you could sense everyone's curiosity from the outset and then complete commitment and involvement for the session's success."

"Karen's approach is unique in that she works with all aspects that impact success in a person's life - career, family and personal and it all comes from a person who has pursued success in all three while
holding demanding executive roles".
"I began working with Karen as my coach about 10 years ago. Her impact on my professional & personal life has been profound. Always up beat & full of energy, a delight to spend time with. I look forward to each of our sessions. She is insightful, creative, versatile and highly professional. Equally important to me is that Karen is an excellent listener. I continue to work with Karen and expect to continue to do so for many years."
"Over the years I have referred a number of close friends & business colleagues to Karen. As a consequence, I have seen her function with different levels of business people, at various stages of their careers. In each case the results were outstanding. Her contribution is always material."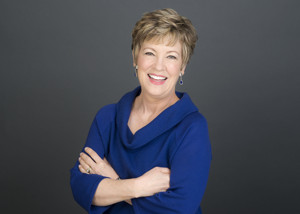 "Karen Hanna is the best executive coach...mentor...leader I have
worked with. The lessons I learned with her have remained with me to this day, some 5 years later. My career blossomed while under her guidance and my life was forever altered for the better."
"What I appreciated most about our time together was Karen's ability to listen, explore and challenge me without being judgmental or intrusive. I was grateful for her insight and suggestions, especially as I adjusted not only to a new executive role but also to a new working culture."
"Karen is my secret weapon"
"Karen has been instrumental in elevating me to the next level of performance and management. Her corporate experience and grounding in the realities of the business world made for an easy and constructive connection from the very beginning. She is insightful, practical and solution-oriented. Her positive energy is infectious and not deterred by challenges. She has been, and continues to be, an invaluable resource for me on so many levels."

"When I leave a session with Karen, I feel like I have just had the best workout of my life - I am re-energized, confident and excited. My mind thinks clearly and effectively and I am wholly inspired to start working on ideas, concepts and initiatives discussed. Karen's impact on me both professionally and personally has been astounding. My work colleagues and family can't believe the transformation."

"Decision making can be very one dimensional at times and having someone like Karen Hanna reflect on your leadership challenges is like a breath of fresh air...and ideas. Her input is direct and ALWAYS relevant....makes decision making much easier."
"Her breadth of expertise is impressive, from dealing with individual and inter personal issues, to broader corporate strategy and team dynamics."
"I had coaching sessions with Karen during an extremely challenging and testing period and I regarded these meetings as my most valuable time of the month. Karen helped me to look at things from a very different perspective. Looking back I can honestly say that these sessions had a profound impact on my career."

"Karen got me focused on very clear priorities that really made a difference in my career."